Wedding officiants in Puerto Rico
Officiants and marriage ministers, wedding minister, matrimonial celebrants, ceremony officiants. Find the officiant for your wedding.
📷 4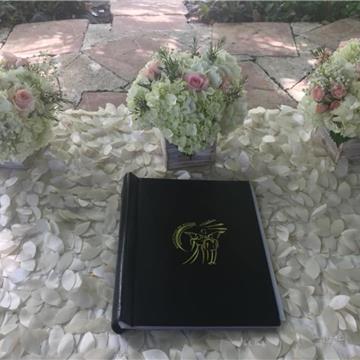 San Juan
We officiate Religious or Non Religious ceremonies; Christian or Secular; legal or symbolic. We are a team of real minister ordained by real church ganizations, not internet.
San Juan
Wedding Officiant Service in Puerto Rico
San Juan
Ministers for Weddings Puerto Rico, We make Dream Weddings, we offer Weddings for Everyone and we have a variety of Wedding Ministers, we offer free of charge counseling service 787-303-4155
Marriage officialization agency and we will marry you at the best price from only $187 in all of PR 24 hours a day, as well as capitulations and much more
Arecibo
We offer a variety of ceremonial options, among which are sand, candles, roses, thread, among others. In addition, we believe in bringing the personality of the couple to the wedding experience.
Because we are not a luxury but a necessity, we are dedicated in helping you have an organized, elegant and beautiful event while you just party on!
San Juan
Puerto Rican company dedicated to the design, planning and coordination of Weddings and Social Events on the Island and the United States. Wedding Officiant before a notary public.
Juana Díaz, Ponce
The best music for your activity, our orchestra is completely live. Our repertoire is varied, we travel the whole island if needed.
San Juan
Event planning and coordination with style inspired by you.
San Juan
Wedding officiant in English or Spanish. Licensed by the Registro Demográfico de Puerto Rico and ability to properly register the ceremonies officiated.
San Juan
Secular officiant for homo and hetero weddings and vow renewals, completely bilingual. Destiny Weddings
Victoria María
Experts in strategy, coordination and organization are always available to help you make the right decisions to make your event a special and unforgettable one.
Mayagüez | 787-223-5657
RESERVATION REQUEST
ClosedAvailableNot available
Don't forget to mention you found them on InEventos!