Advertising & BTL in San Juan
BTL advertising and marketing agencies in San Juan, digital marketing, event promotion, public relations and press.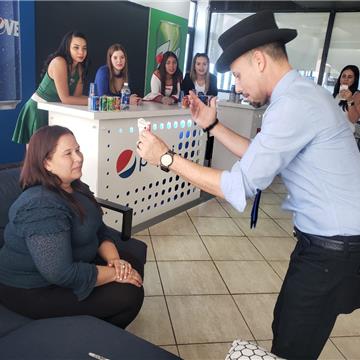 Magic for all types of activity and public! Creating a full activity of Much Magic and Fun! Always with his famous words that distinguish him: Barry Barry !! Fuaaa
Welcome! I am Felix Javier professional photographer with almost 10 years of experience.
Ochoa Graphic Design offers direct and sophisticated graphic services, calculated to produce the most creative and customized projects tailored to the needs of my clients.
Rent and Sale of "love tables", "fifteen tables," "illuminated letters", "love lit", "illuminated initials"
San Juan | 787-560-1514
In House Party Lights, we specialize in mood and recreate various concepts with lighting resources, dance floors, structures design, LED screens, among other services.
San Juan | 939-630-2555
Audio-tek: economic service of very good quality with a provision of technicians prepared 24/7 for the sound of orchestras, conventions, DJs, throughout Puerto Rico.
San Juan | 787-772-9430
We also work in the area of ??marketing, webdesign, branding kits. To look for solutions for your brand, contact us.
San Juan | 939-272-6096
Start the journey of your memories. With unforgettable photographs, we cover your event from Puerto Rico to any destination.
San Juan | 787-242-4925
Our purpose is to provide professional services for weddings, parties and special events. We help make your special day a perfect reflection of your taste and style.
San Juan | 787-344-1126
Elegant Weddings
San Juan